About Us
Gatsby Investment combines technology with human expertise, to make real estate investing easier and more profitable for individual investors and fund companies than ever before.
Based in Los Angeles, our team of real estate professionals, software engineers, and business innovators work hard to make rare deals accessible to investors via our investment platform.
Our model provides the same benefits as traditional real estate investing, with the added advantage of completely passive returns.
Many investors want to take advantage of real estate investing. But not everyone has the time, knowledge, industry connections, or desire to complete extensive value-add construction work or build new developments from the ground up to maximize returns. That's where Gatsby Investment comes in.
Established in 2016 by experienced businessman Dan Gatsby, Gatsby Investment offers rare real estate projects with high profitability potential to everyday investors who wish to own a share of the deal. The unique investment opportunities we create would traditionally be out of reach for most investors, but through our innovative investment model and high-performance technology platform, any accredited investor can now access these exclusive deals!
Thanks to our software automation and tech specialists, we have the systems in place to handle deals in volume. This allows us to efficiently run with low overhead costs to deliver higher returns to investors.
Our experienced and skilled team oversees every aspect of every project. We partner with established developers, operators, and general contractors across the country to bring investors the best possible deals. We handle the funding process, establish the ownership LLC, secure the loan, purchase the property, supervise the architects and builders, and take care of the sale or ongoing management of the asset. We manage all the financials in a transparent manner, including loan draws, cost verifications, vendor payments, 1099 and K-1 tax forms, and investor distributions. We provide a stable legal ownership structure and give regular updates to investors throughout the process.
Our founder and CEO, Dan Gatsby
Dan Gatsby is the founder and president of Gatsby Investment. As a seasoned businessman with over 30 years of experience in software development and business invention, Dan had a goal to make rare real estate investment opportunities accessible to individual investors across the US and to make investing in real estate as easy as investing in stocks.
Gatsby Investment was founded by Dan Gatsby in 2016. But the story started long before that with a small printing shop in Culver City.
Dan opened his Culver City printing shop in 2001. In just 15 years, Dan had grown this business to become the second-largest wholesale printer company in the country with over 500 employees and annual revenue of over $75 million. This success was largely because Dan revolutionized the printing industry by becoming the first to develop software for accepting online orders of complex print jobs which had previously required lengthy conversations. With Dan's innovative eCommerce system, customers from all over the country could place complex print orders quickly, easily, and affordably.
Upon selling the company, Dan decided to invest the proceeds in real estate and started building an extensive real estate portfolio. He built a world-class team of industry professionals and invested a large portion of his fortune into various real estate projects. Dan gained experience in a variety of real estate types: house flip/value-add, luxury homes, multi-family rentals, vacation rentals, ground-up developments, and raw land.
When the JOBS Act passed in 2012, Dan saw an opportunity. He wanted to combine his software development skills and business experience with real estate to make complex real estate investments easily accessible to investors. This idea would become the Gatsby Investment platform we see today.
Matheau Dakoske
CTO
Josefin Gatsby
Investment Manager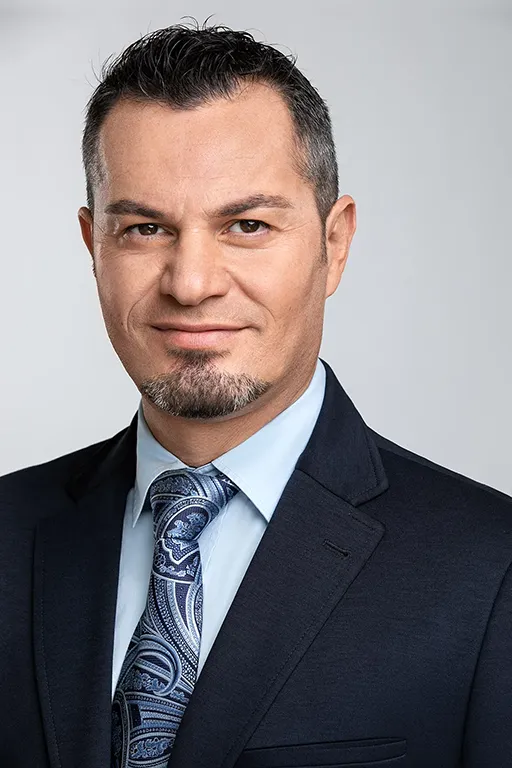 Ark Andoun
Operations Manager
Adeline Andoun
Accounting
Jorge Duarte
Project Coordinator
Emily Andoun
Accounting
Our Outside Providers
Gatsby is proud to work with some of the most respected and skilled professionals in the industry. We have built trusted relationships with these providers over our years in the business.
Gatsby Registrations

SEC Registration
Gatsby is registered with the SEC under rule 506c and follows all its rules and regulations. We file each property LLC with the SEC. To search for a property, click here, then search "Gi property X LLC" and provide the number of the specific property (i.e. "Gi Property 62 LLC").
Here is Why Customers Love Gatsby!
Reuben B.
★★★★★
"I have invested in 2 deals with Gatsby. My first investment was 10k in a house flip. My primary concerns are transparency and prompt reply. Everything that was presented prior to investment was EXACTLY as stated, and they replied to my emails always within 1 business day. I was so pleased that I invested 30k into my 2nd investment. And am looking to go into 2 more deals that they just opened."
Gianni F.
★★★★★
"I have closed 2 investments (both short term fix and flips) with Gatsby and they are fantastic. Very easy to work with and great returns. I have 2 more investments that are open and tracking along as planned. I highly recommend them if your looking to expand your investments in this area of real estate."
Nir M.
★★★★★
"When it comes to real estate investment, Gatsby is my go-to. Can't find higher returns anywhere else! I already put $350k spread over 5 properties. Two already was completed and I reinvest it all to compound my interest. I have known Danny for many years and have complete trust in him and the company. Can truly recommend them!"
Mark L.
★★★★★
"Gatsby Investment offers an amazing full service investment platform that allows you to customize your investing strategy and then they take care of everything else between the initial wire transfer and when you receive the final wire transfer after a project is complete. They have made lots of enhancements to their process and website to provide continuous project updates and photos of the projects you invested in. The team is very helpful and responsive if you ever need to speak to someone. I highly recommend Gatsby Investment and look forward to continuing to use them."
Eli N.
★★★★★
"I would highly recommend Gatsby investment. The entire team is very knowledgeable. The past few years we made a few investments with them & were extremely happy with the results as we got paid as promised. Transactions were very smooth & extremely professional."
Tal M.
★★★★★
"I've invested in 6 properties so far. 3 of them are already completed and I'm very happy with the company. I will continue investing with them and can highly recommend them."
Johnny B.
★★★★★
"Gatsby Team is very knowledgeable, and diligent with the work. I have worked with them on 2 projects, and so far its been seamless. I will continue to invest with confidence."
Gatsby's Key Features
With revolutionary technology, an impressive track record, and a strategic market niche, Gatsby continues to grow every day!
We pride ourselves on being:
Selective – We believe in quality over quantity! Every investment opportunity posted on the website is subject to an extensive due diligence process by real estate experts and analysts to make sure we only bring the most profitable deals to our investors.
Transparent – For each opportunity, all information is reported to investors from the start until the end. Additionally, we show every property Gatsby has completed for all members to view, including financials, return on investment, timeframes, and before and after photos.
Diversification – We offer a range of real estate opportunities to help investors diversify their existing portfolios with short-term, value-add, new development, and rental projects.